"June 2016"
I was reminded by a club member that I hadn't written a review on the week my wife and I had spent here for the Norton International Rally in June. We had pre-booked a Stella Cabin, which we were delighted to report as very satisfactory and an economical choice for our week. The cabin was well equipped with a good kitchen, complete with all pots,pans, cutlery, everything you would need. Also as pre-arranged with the Club, we were supplied with bed linen and towels although my wife had also brought beach towels, which she was able to wash and dry at the site launderette. The bathroom and shower was more than adequate, although the water pressure dropped after 07.00am as 200 other bikers were looking to shower. LoL The site shop was quite big and was better stocked than many small supermarkets. Along from the shop was a unisex hair dresser which my wife used on our last day and reported favourably. There were also two restaurants on site plus two bars and we found the Del Sole restaurant on the edge of the site very good value with a good menu plus pizzas. We had expected, as in previous rallies that it might be a bit noisy, but this is a huge site and the management had spread us all around the site so noise was never an issue. Another notable point was that the check-in office staff all spoke English and were most helpful with our questions. Have to mention my wife loved the bicycle supplied with the cabin, so she got around during my absence. There are a lot of permanent or long term booked caravans and cabins on sight, many of them with well attended gardens. These residents started to arrive on Friday afternoon and were very friendly towards us and very interested in our old motorbikes. Most of them then locked up and disappeared on the Sunday evening, although the old lady and gent next to us said they were staying till August. All in all a very memorable and enjoyable stay.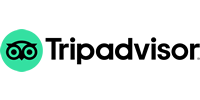 BSA-Biker
- Holiday with friends
17-11-2016
"Nice camp site close to the beach"
Check in was very efficient and friendly (and in English) which was great - we were based in a Luna, which could take four people but with all our clobber, I was glad it was just the two of us.....I wouldn't n it luxurious but had just about everything you need (bring your own kettle if you want one - there isn't one, you boil water in a saucepan!) The on site supermarket was remarkably well stocked, we ate at the restaurant but it was a really really busy night (just about the whole rally had gone) so service was a bit slow...... The bar by the tennis courts was very friendly and well organised We never made it into the swimming pool but the wifi was fabulous over the whole of the camp site!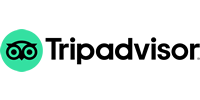 Roodeberglodge
- Holiday with friends
08-06-2016
"Lovely and quiet "
Went to this site for a motorbike rally. Stayed a Luna caravan. Although lots of bikes it was very peaceful. Restaurant on site served some lovely food. Not a big menu but really tasty food and good portions.Just outside next door there is another restaurant. Free Wi-Fi. And it was quite fast. There are washing and ironing facilities on the site. Although I never used it.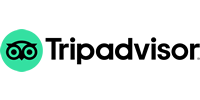 Annette W
- Holiday with friends
02-06-2016
"erfect holiday as it used to be : sea , sun and pure fun :)"
It was supposed to be a sentimental visit for me as I used to come to this camping with my best friend as teenager and now i decided to come back after almost 20 years with my 7 years old son and little 4 months old daughter We came with a tent as it used to be, I prepared myself to spend there just a few days and go on with my travel plans to North of Italy, France, Spain and even further However we decided to stay longer that was initially planed and even though we actually did visit also the other countries and also the south of Italy ( Terracina) and Umbria, my son has voted Cesenatico Camping Village the best camping ever and in the end we decided to finish our 7 weeks long journey with one additional week in Cesenatico. And as the time was passing by I was wondering what is the phenomena of Camping Cesenatico? And then I understood that the real beauty of this place is that is that is has simply everything you need for great holiday with children and it remains as it used to be years ago in a good meaning of this aatribute It's spacious so the tends are not too close one to another, it is located almost on the beach, there is a swimming pool, full day animation and most importantly football pitch with lights so children can play football even late night...I know that maybe its not maybe fully educational for 7 years old but the true is that during holiday the fun doesn't end before midnight not important what your age is ;) There is also quite well equipped shop inside the camping village where yo can buy anything you need. There is also fresh draught wine sold for 1,5 euro and you can come to fill your own bottle :) Pizzeria and caffeteria is also there + piadineria in front of the camping so there are quite many options if you don't like to cook yourself. Toilets are clean and there are actually many enough to serve all the guests and there is no problem with warm water , it's always available. Special bath for small children is there as well. The whole site looks actually as a small village, it is closed and secured so you don't need to worry for the children , they can move around freely and make friends with other children. The great thing about this place is that many people are renting the cottage houses permanently so same people are coming to this place for years and they can meet each other during summer time. For my son this was the best holiday ever as it used to be for me when I was young And most importantly my son was busy the whole day and never asked for any computer , iPad or playstation and was happy just playing football , swimming, skating and enjoying time with his new Italian friends. That's a prove that not always you need to have all the modern technology on you and best hotel amenities to have great time ! Last but not least children under 8 years old are free of charge which is very convenient I will come back for sure !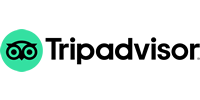 Topolinco
- Family holiday
26-12-2014
"BEST ANIMAZIONE EVER!!!"
This year was my first time in the Camping Village Cesenatico. I had a amazing time there!!! Everything in the Camp like Service, Staff, Accommodation and Beach was perfekt. Enjoyed every day!!! But a huge praise to the Chief Manuel and his Crew from First Animazione... they done the greatest Job ever for everyone in the Camp. All the stage shows, activities on the beach, pool and in the theater were awesome!!! Grazie mille for this season with you my friends :)) Will come back very soon!!!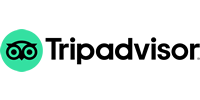 Andy B
- Solo holiday
11-09-2014